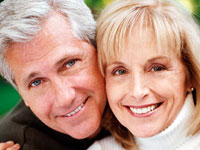 Playa Del Rey dental implants are your permanent solution for missing or damaged teeth. Shahrzad Fattahi Zarrinnam, D.D.S. offers affordable, state-of-the-art implant dentistry methods to restore your confidence and your natural smile - without the hassle of wearing dentures. We also provide dentures, cosmetic dentistry and wisdom teeth.
A missing tooth can make you feel embarrassed, even in front of your family and your best friends. Quality, professional tooth replacements are long-lasting and allow you to smile with ease again.
Phone (855) 539-4518 now for Playa Del Rey dental implants at Del Dental Group. Or complete the web form for easy scheduling. We're here to bring back your happy smile.